Salone del Mobile
2020-02-20
From April 4th to 9th, 2017, on the occasion of the Salone Del Mobile - International Furniture Exhibition - in Milan, Roche Bobois presents TISS on its booth, bookcase created by Bina Baitel. Launched in Milan in 1961 as a vehicle for promoting Italian exports of furnishing and accessories, the Salone Internazionale del Mobile is the global reference event for the furnishing and design sector, and an annual and major event to professionals of housing furnitures and design aficionados.
As every year, Roche Bobois is at the show, to meet people and ideas from design and furniture universe. It reveals the work of the french brand, its original collections, made exclusively in Europe, and whose personality of the « French Art de Vivre » is no longer necessary to present. Born in France in 1960, the firm is now a part of mondial leaders of high-end furniture, and collaborate with famous fashion house and artists.
With the bookcase TISS, Bina Baitel transpose with her own personality the thematic of the weaving loom, with an object between bookcase and trellised panel who plays with empties and fulls.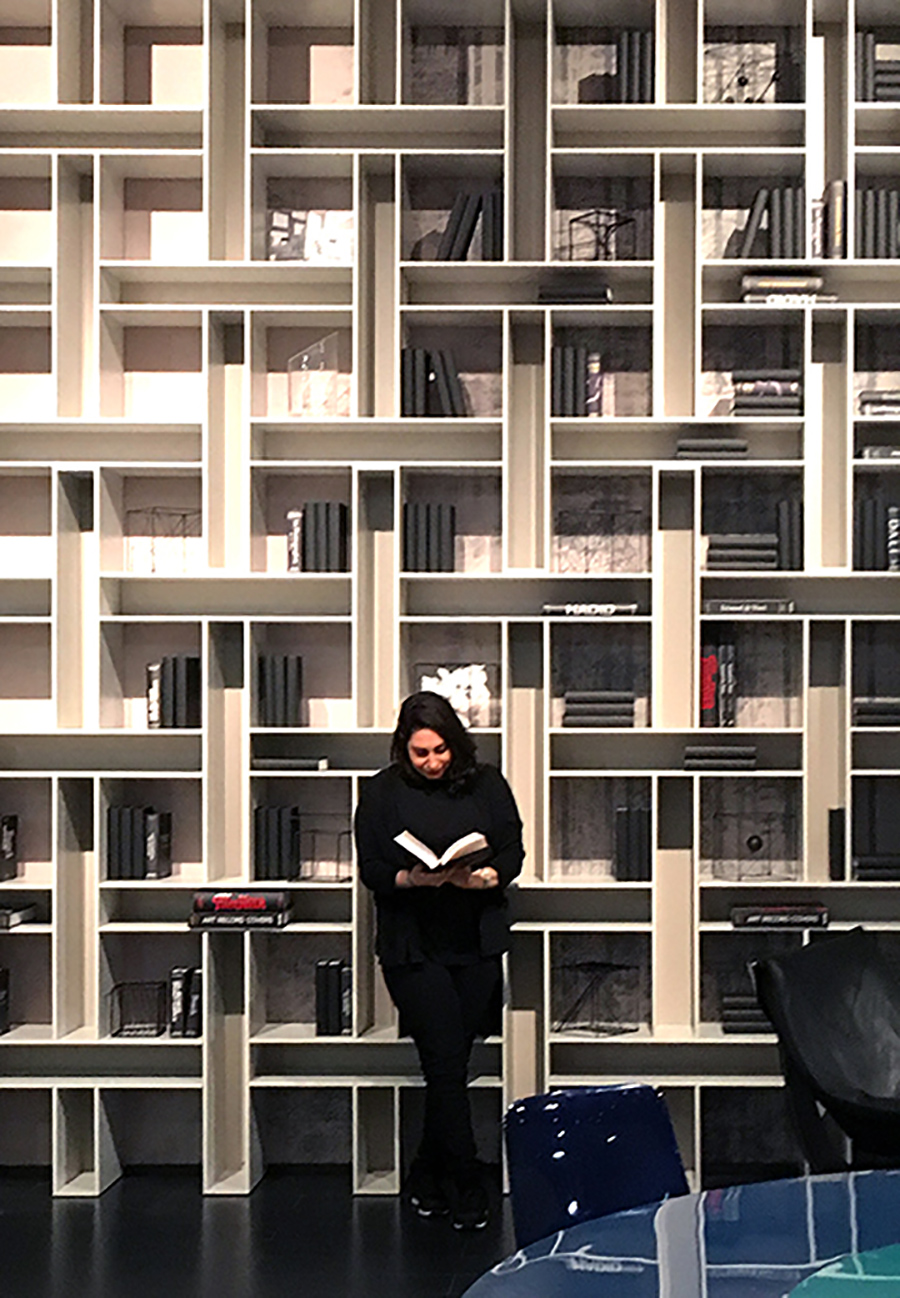 Salone del Mobile
From April 4th to 9th 2017
FieraMilano Rho
SS del Sempione 28 20017
Rho Minao - Italie