From Mai 3rd to 8th, 2019, at the Grand Palais stands REVELATIONS, the international biennale of artistic and creative professions. Révélations, is the perfect place to immerse yourself in the universe of artists and material. There Bina Baitel reveals her new project Fur Light, a touch-sensitive lighting who combine ancestral know-how and technological innovations. Rendez vous on G8 booth, in collaboration with Bee Medias.
Initiated and supported by Ateliers d'Art de France since 2013, Révélations is the major meeting place of Craftsmanship and international creation.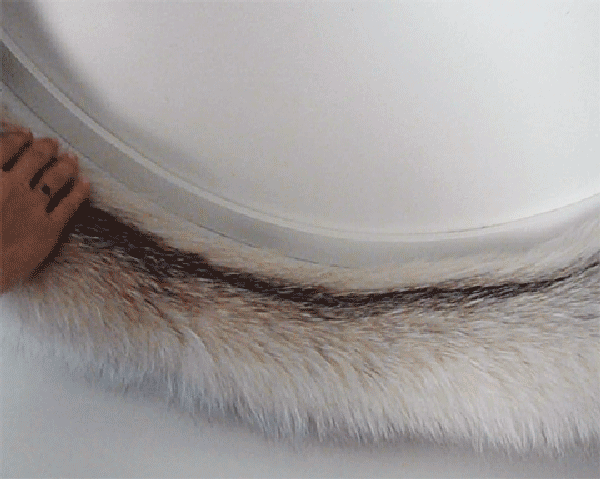 By positioning the creator as a central character, the show takes a fresh look at and create an environment where mondial contemporary creation meets its market and reveals itself to public.
So this is here that Bina Baitel presents Fur Light, project realized with the furrier Quentin Maurissat. Born from the combination of ancestral know-how and the latest technological innovations, Fur-light is an interactive tactile fur lighting. Its sensitive fur, grafted with invisible sensors, reacts to the caresses of the user to turn on and adjust the light to envy. From a circle of fur, light surrounds us gently, guided by a simple gesture, as intuitive as innovative.
« The idea is to resume a daily gesture, the one about the « touch-sensitive » and to combine it with the craftsmanship and artistic professions, to interpret the envy to skim a fur we see and that this gesture become functional. It is a curiosity, an envy to touch, create an object where the touch itself is a part of the artwork » Bina Baitel.