From Sunday 2017 January 22th to until Sunday April 30th, find Bina Baitel's work and her Lash Clock project at the Grand Hornu in Belgium, on the occasion of the Exhibition « l'Éloge de l'Heure » - Praise of Time. Exhibition organized et created by the MUDAC of Lausanne, in this among the most beautiful place of the Industrial Revolution, registered to the Mondial Heritage of UNESCO, and became the Innovation and Design Center.
Itinerant hours, mysterious, revolutionary, singing, from the traveler … The horologic vocabulary tells in an indicative and poetic way the diversity of the time display. Talking about the endless ingenuity of the old master watchmakers, L'Éloge de l'Heure shows a selection of artists and designers' contemporary experiments, sharing their desire to express time, to tell inexorable flying time. By turns curious and surprising, funny or nasty, outrageous or subtle, the exhibition builts an overview about our relationship with Time, and to its reading.
We find so the Bina Baitel's work with Lash Clock, a gently clock , who skim time. It invites us to a new perception experience of time with its disappearing numbers and hands. Fibers straighten one by one, creating a vacuum that moves in a circular motion to indicate the time.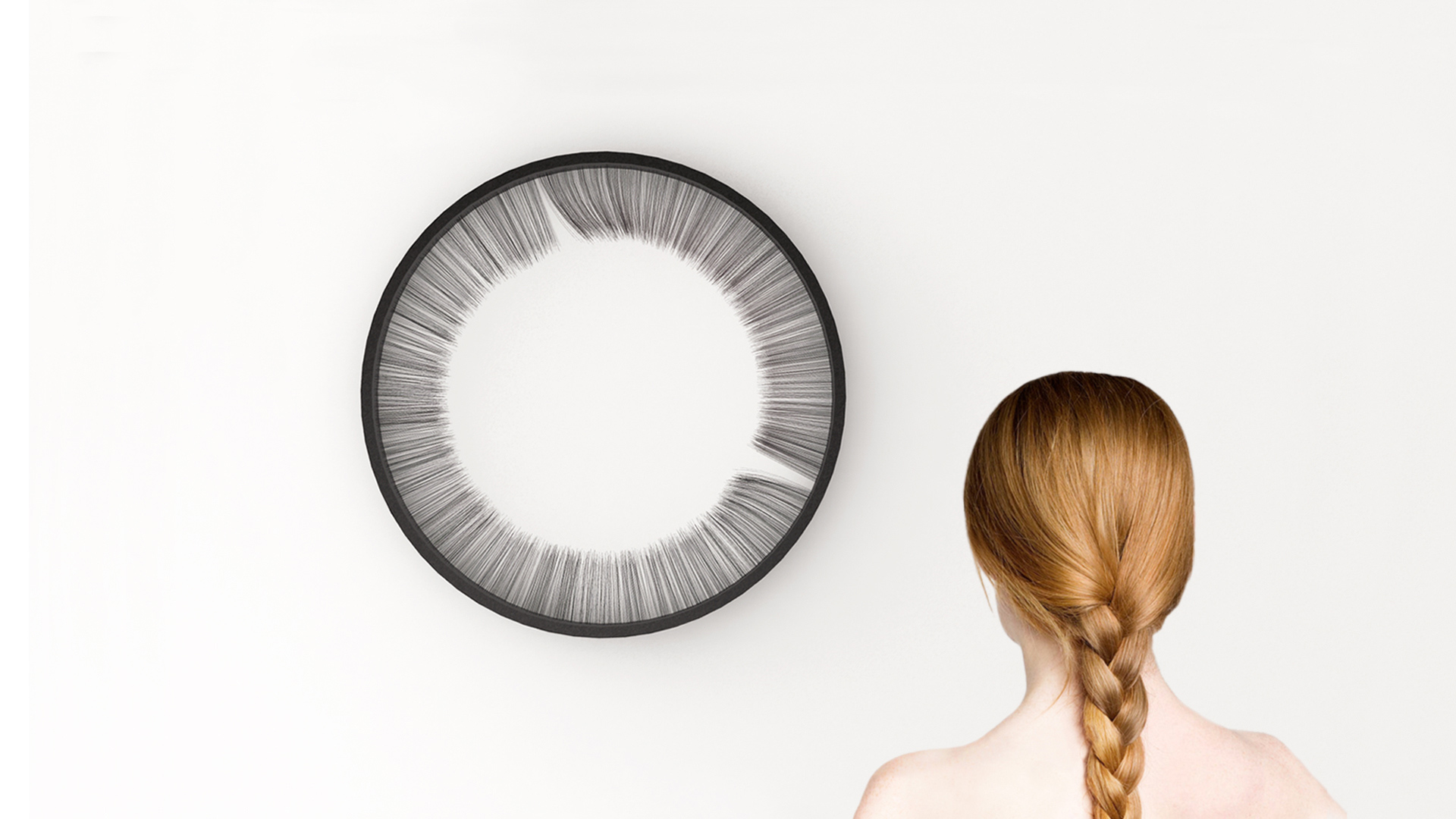 Site of the Grand-Hornu, Sainte-Louise street, 82 7301 Hornu - Belgium