From October 16th to 21th, on the occasion of the FIAC, find us to the Art Élysées Pavilion on booth 303C in collaboration with Studiolo Galery. Bina Baitel exhibits her Golden Clock, hybrid object between mural jewelry and clock.
The Art Élysées fair, ephemeral pavilion installed along the Champs-Élysées avenue, is a part of must-attend events of the FIAC and a major rendez-vous in the fairs' annual calendar.
It actively participates in the artistic effervescence of the capital, here coexist famous references of History of Art who marked the XXth century and contemporary artists in perpetual mutation. Its dynamism et its commercial attraction made Art Élysée indispensable for buyers and art professionals.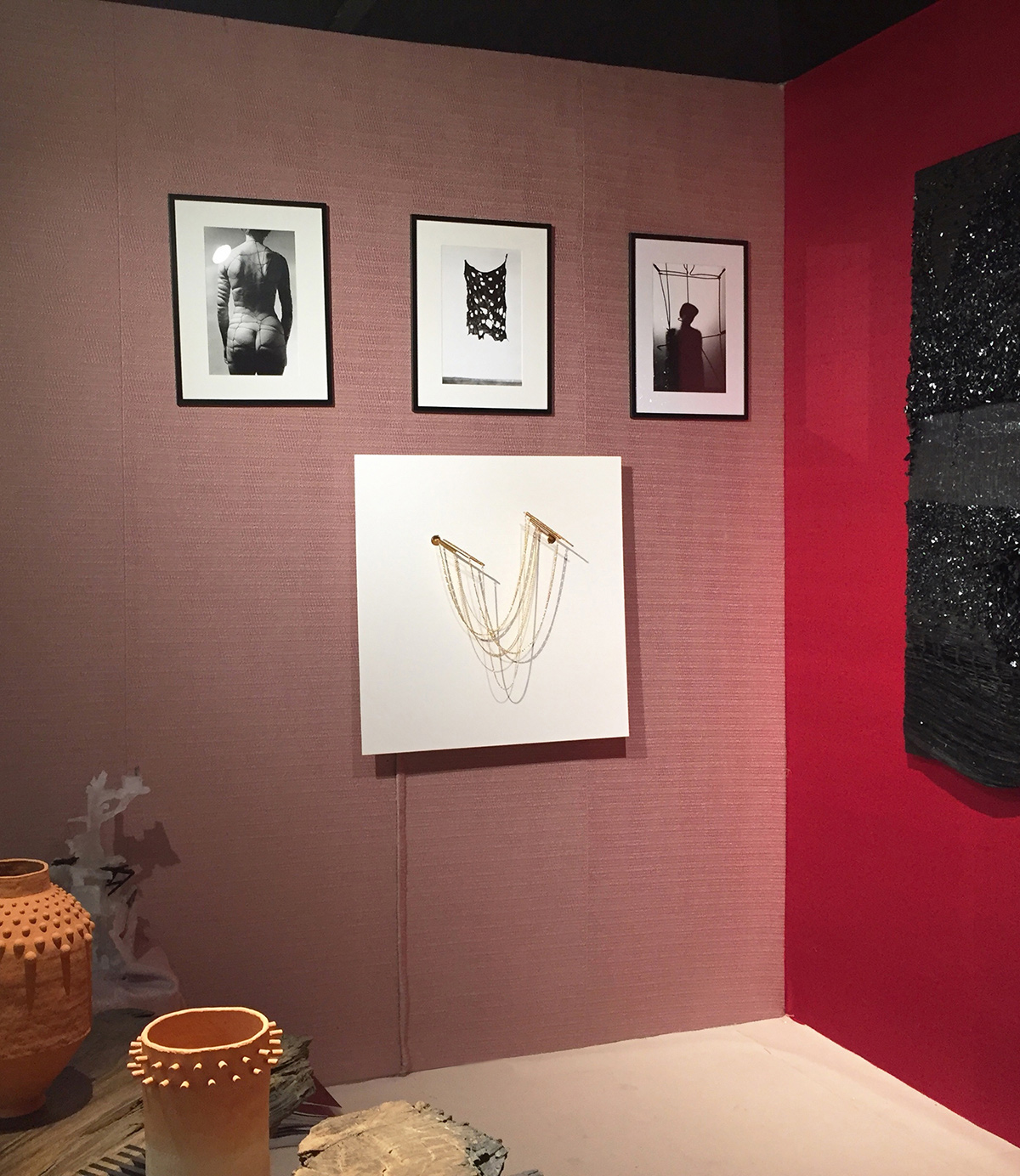 The Studiolo Gallery, built par the architect and creator Fabrice Ausset display its nomadic state and a dynamic approach, by proposing diversified works from several artists. In collaboration with the gallery, Bina Baitel present her Golden Clock. Initially showed at the museum Cognac Jay of Paris, the Golden Clock is inspired by clocks from the XVIIIth century, unlike that functional elements as the numbers and the frame have been removed to leave only the decorative elements. It questions the notion of time by its uncertain rhythm, and materializes the impalpable and the invisible, recurring creative issue in the work of the artist.
The next edition of Art Élysées fair - Art & Design will be from October 22th to 26th 2020.
Avenue of the Champs-Élysées, Paris 8th
from Clemenceau square to Concorde square