Design Shanghai
2020-02-18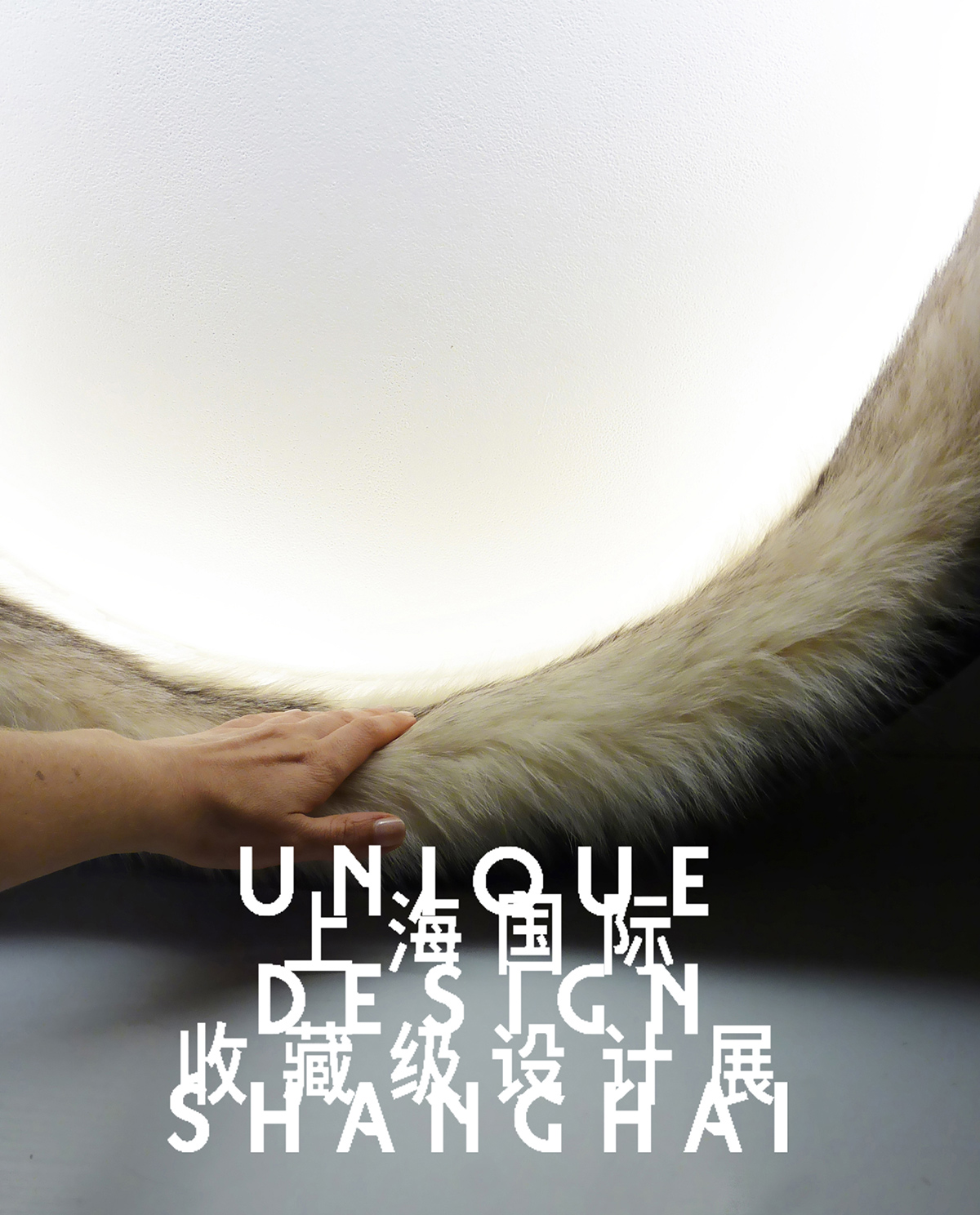 From 2019 November 7th to 10th In Shanghai at the Tank Shanghai stands Unique Design Shanghai, the first platform dedicated to collectible design in China. In collaboration with the Gallery Studiolo, Bina Baitel shows her projects Fur Lamp and Golden Clock for the occasion.
Unique Design Shanghai is a communication and commercial platform for the promotion of design galleries, collectors, patrons and institutions. This is also the only fair that focuses on limited edition functional design in China. By drawing on collectible design as a source of inspiration, Unique Design Shanghai aims to play a central role in such dialogue by bridging eastern and western design and art, and facilitating cross-cultural creativity.
Paris-based Galerie Studiolo is a ground-breaking new collaboration, a unique partnership between an architect and auctioneer, its mission is to protect and promote craft and design through alternative pathways.
The gallery has developed into a nomadic format, to offer the flexibility to adapt to a rapidly mutating market.
By a collaboration, Bina Baitel presents her Golden Clock project, an hybrid object between mural jewelry and a clock inspired by clock of the XVIIIth century; and her interactive lighting Fur Light. It is an interactive light fixture in tactile fur created through the association of ancestral know-how and the latest technological innovations.
Its sensitive fur, grafted with invisible sensors, reacts to the user's caresses to turn on the light and adjust it as desired and invite us to a sensorial experience.
Fur-Light brings us a new sensory experience: From a circle of fur, light surrounds us gently, guided by a simple gesture, as intuitive as innovative.