Amis du Centre Pompidou
2022-01-18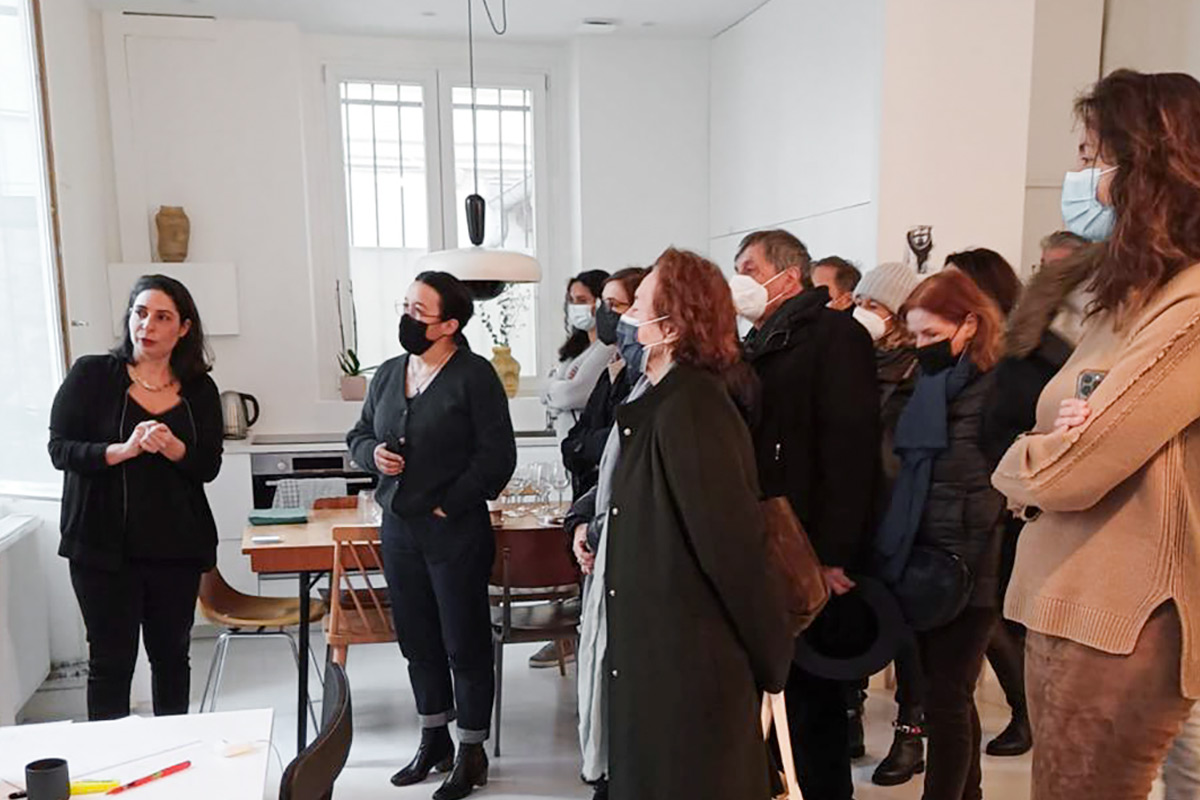 On Saturday 15 January 2022, during the Paris Design Week event, Bina Baitel had the great pleasure to open her studio to the members of Amis du Centre Pompidou, the curating association of the Centre Pompidou museum.
Bina Baitel presented her current, past and future projects and took advantage of this special occasion to reveal some of the studio's secrets.
This moment of sharing with patrons and curators was an unique opportunity for rich and exciting talks. The studio would like to thank all the guests for the visit and their interest in Bina Baitel's work.
Les Amis du Centre Pompidou is an association that gathers the main patrons of the Musée national d'art - Centre Pompidou. They have been conducting a major sponsorship campaign for the museum's collections for over 100 years. The association invites their members to participate in enriching and promoting the collections of one of the world's most emblematic museums.