Presidential Ceremony FD100 Awards
2022-01-21
Bina Baitel is pleased and honored to have won the 2022 of the FD100 Design Award. A prestigious award held under the patronage of the French President Mr. Emmanuel Macron.
During this exceptional event, the prestigious prize was given to Bina Baitel by the French President for her commitment to the promotion of French design and for the international influence of her work.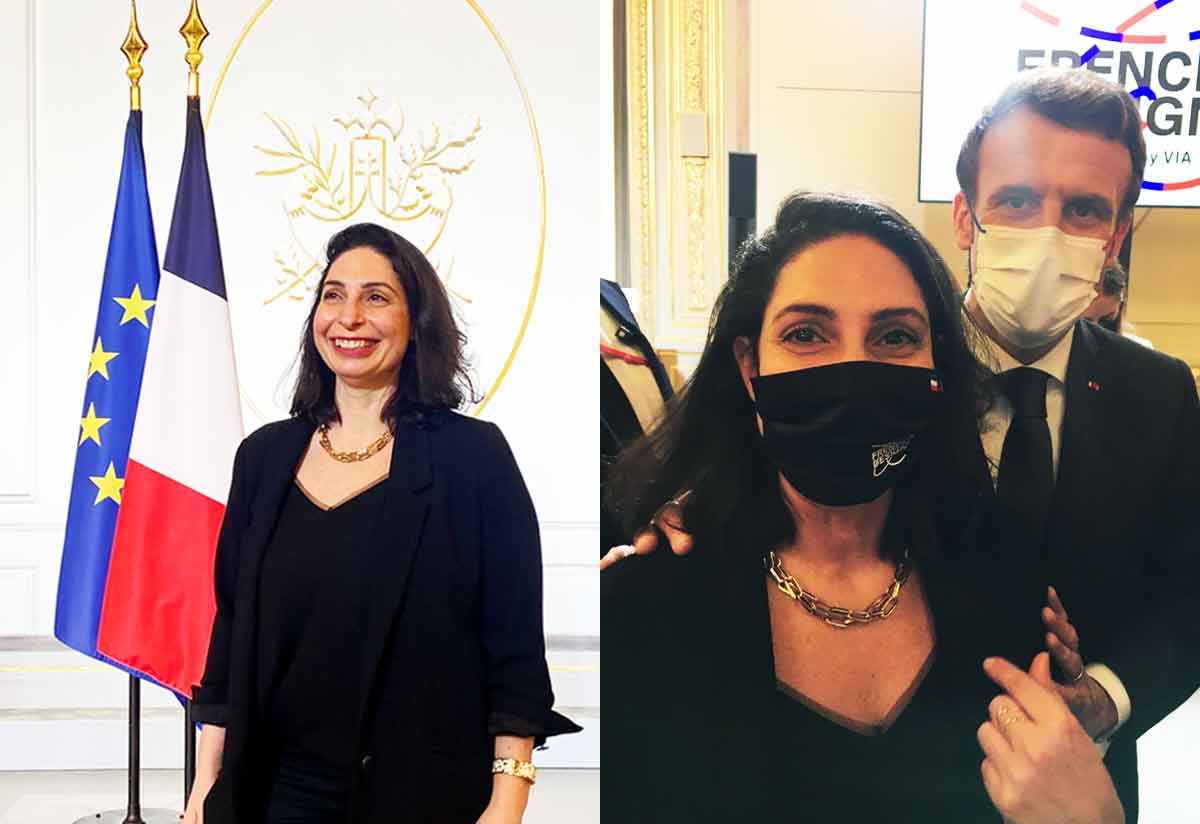 After winning the first edition of the French Design 100 in 2019, the jury has decided to reward Bina Baitel once again with the Aton cabinet, which reflects the extraordinary know-how of the high-end furniture maker Maison Philippe Hurel. The prize is meant to distinguish the values of elegance, luxury and French heritage, characteristic of the studio.
Over the last few years, Bina Baitel has indeed carried the banner of French design high and strong, demonstrating ever more audacity, innovation and panache so that the French art of living can keep distinguish our interiors.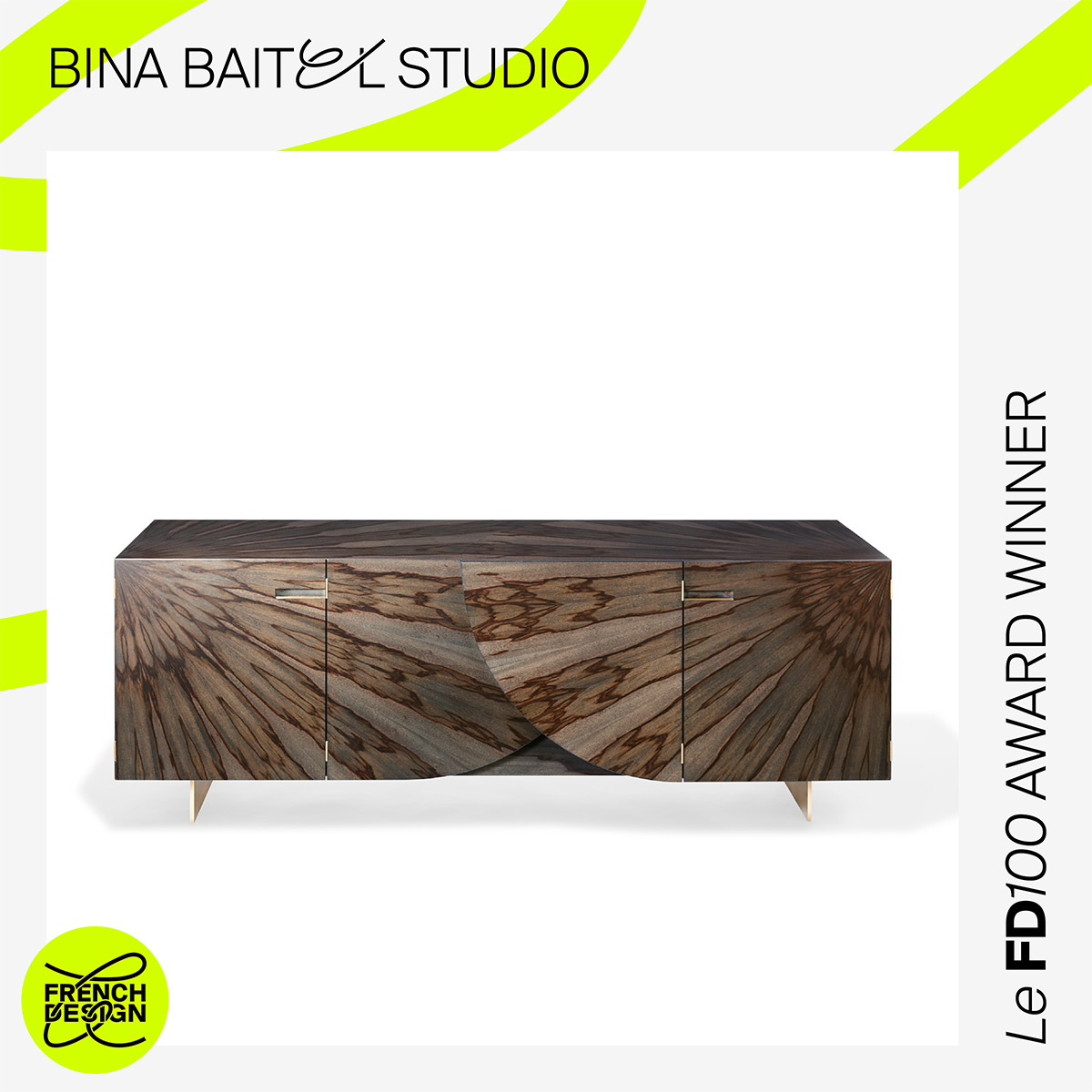 For this 2022 edition, the jury has been chaired by Mr. Hervé Lemoine, Director of the Mobilier National. It brings together a prestigious selection of international experts including Deyan Sudjic, director of the London Design Museum, Jennifer Flay, artistic director of FIAC, Leila Anna Wahba, executive director and chief curator of the Architecture+Design Museum in Los Angeles, Miryon Ko, art & culture director of Cartier Japan, Lisa Cahill, artistic director of the Australian Design Center, David Cameo, former director of the Musée des Arts Décoratifs, Tomas Diez, curator of design exhibitions, writer, lecturer and Asia & Europe consultant of Fab City, Gunjan Gupta, designer, Dakota Jackson, designer and editor, Sang Un Jeon, director of Platform-L, Cherine Magrabi president and founder of House of Today, Matilda McQaid, director of collections at the Smithsonian Design Museum in New York, Élodie Palasse-Leroux, curator, journalist, lecturer and founder of Sleek Design Consulting, Hugo Pontoriero, curator of the Museo Nacional de Arte Decorativo in Buenos Aires, Christopher Turner, curator of design, graphic art, photography and architecture, and finally Cyril Zammit, design advisor and consultant.