Inflatable Fountain Monnaie de Paris
2022-05-12
From May 12 to September 25, 2022, French artist Bina Baitel is exhibiting the Inflatable Wishing Fountain in co-production with Monnaie de Paris, for the Currencies & Wonders exhibition.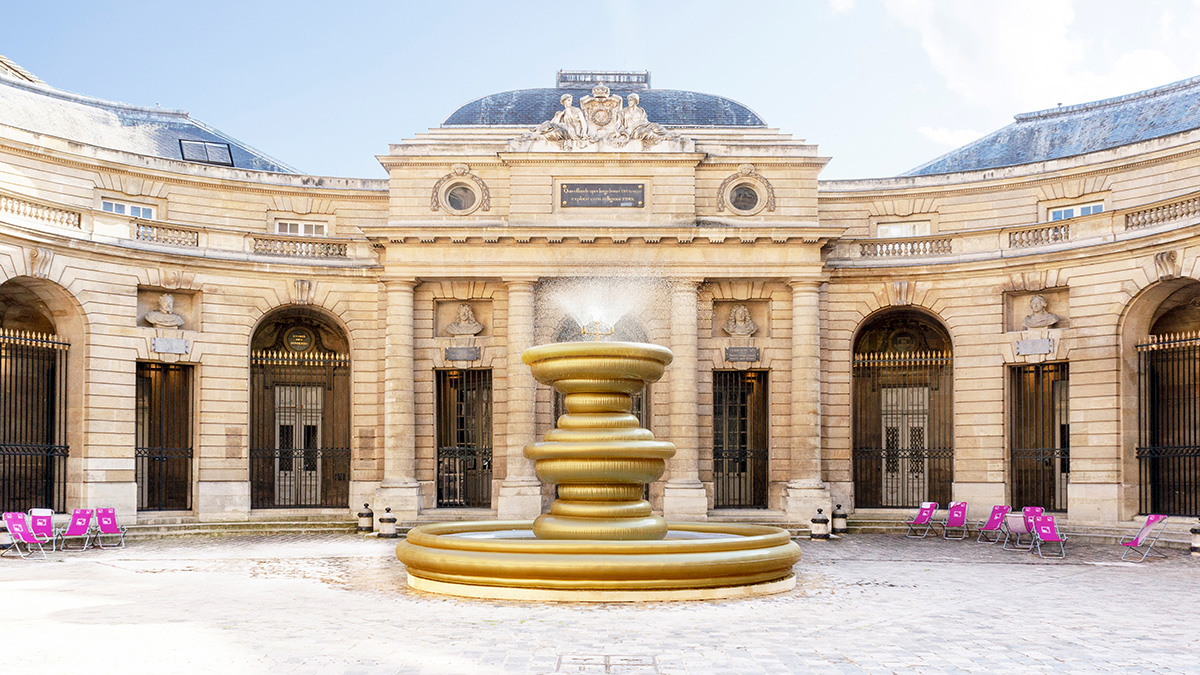 The exhibition Monnaies et Merveilles (Currencies & Wonders) is an invitation to explore the infinite variety of forms, materials and uses of currency. Bina Baitel had carte blanche to design an inflatable wishing fountain to complement the exhibition.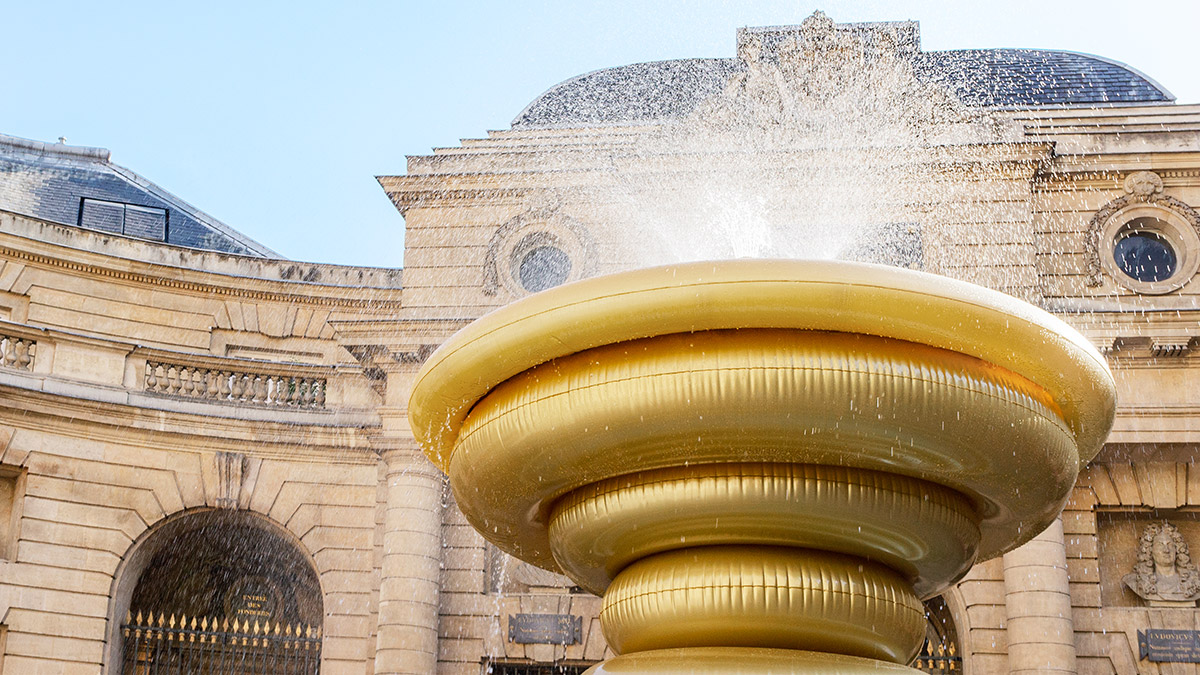 Taking place in the historical Cour d'Honneur of Monnaie de Paris, the Inflatable Wishing Fountain is a monumental installation that invites visitors to resuscitate popular beliefs by throwing a coin into the fountain to attract good fortune.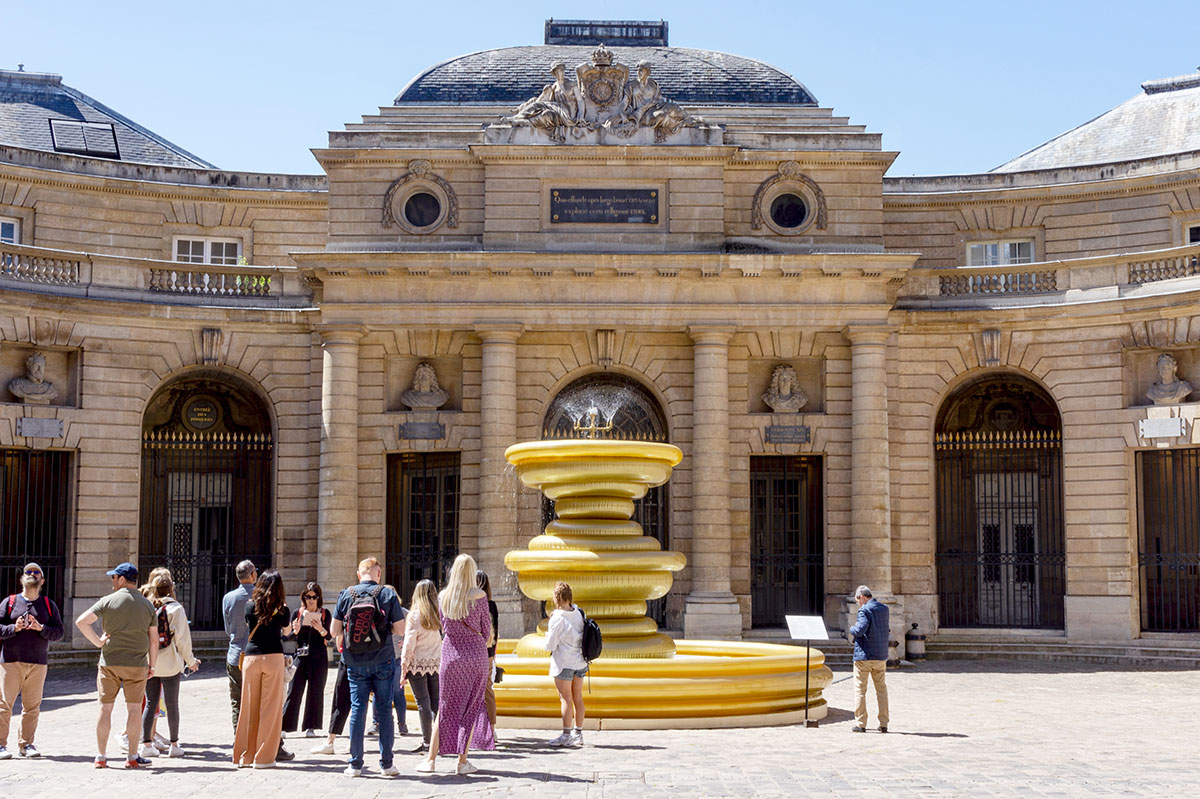 The work questions the collective imagination by proposing a reflection on formal architectural and industrial representations. In reference to the Roman fountains as well as to the classical building which houses the collections of the Monnaie de Paris, the work rewrites the history of an architectural element emblematic of Western cities.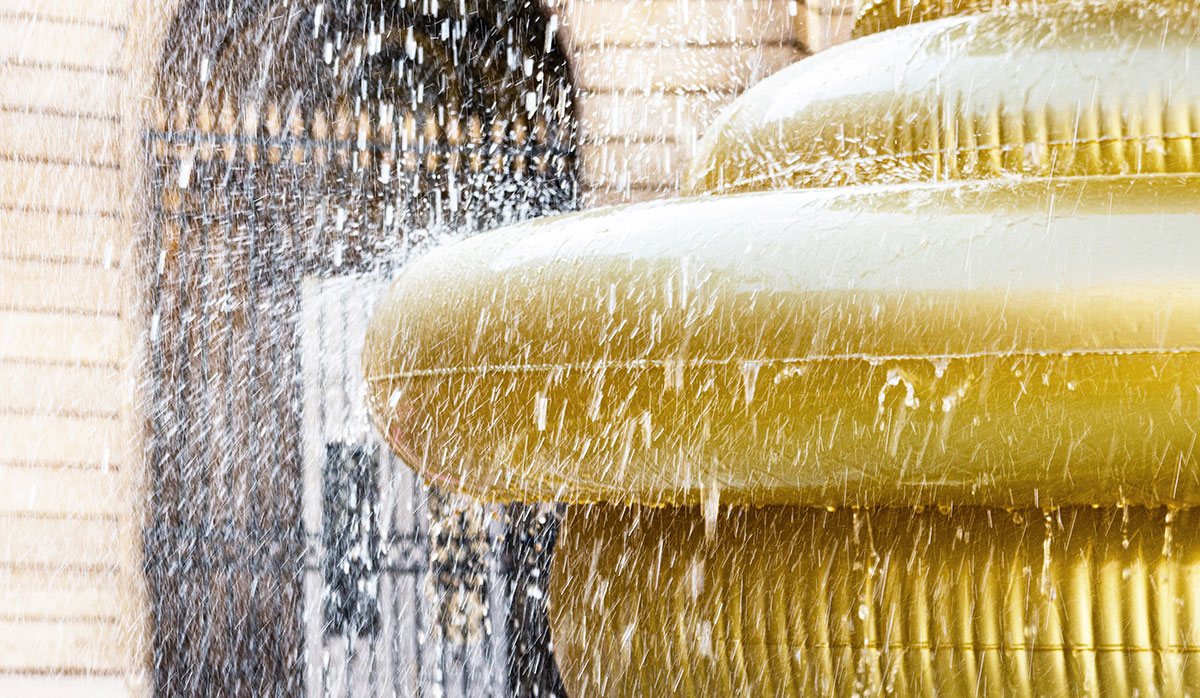 Its golden color echoes the colors of the metal and the industrial processes familiar to the Manufacture. The Inflatable Wishing Fountain also borrows from the vocabulary the paddling pool, a familiar household object since the middle of the 20th century, the result of technological progress and the development of plastics.
Currencies & Wonders exhibition from May 12 to September 25, 2022 at Monnaie de Paris - 11 Quai de Conti, 75006 Paris