Lelièvre Paris
2023-01-09
We are happy that Lelièvre Paris has chosen to present a fabric from their new 2023 collection on the Ottoman Sublime from Bina Baitel Collection. It will be exhibited in the house's showroom at 13 rue du Mail in Paris, on the occasion of the Paris Deco Off in January 2023, and also appears in the catalogue.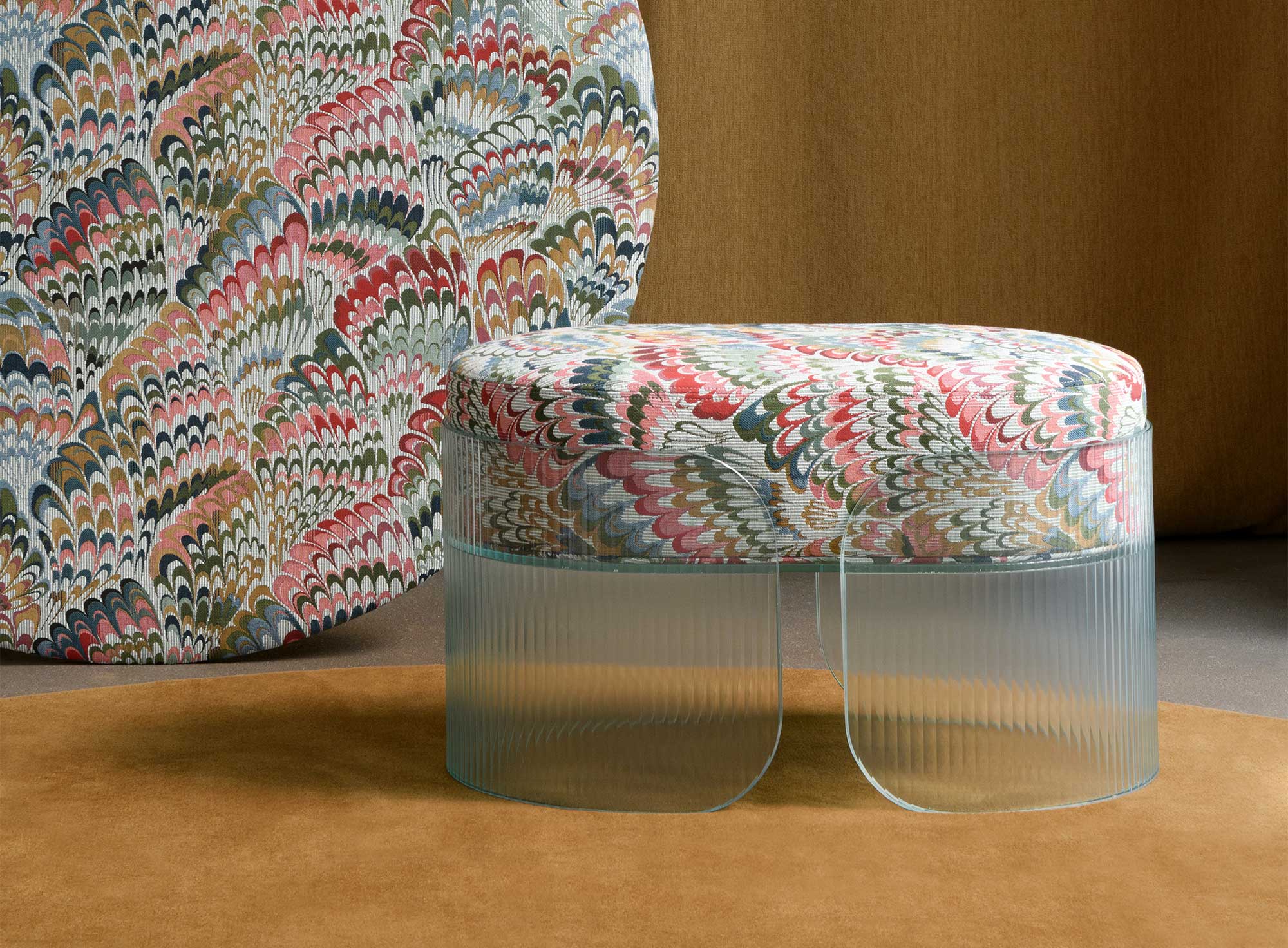 On this occasion, the ottoman was covered with the Divin fabric from the Céladon collection, thus adding to the sublime, the mystical. This collaboration highlights patterns with fantastic and dreamlike inspirations, imbued with graphic shapes of swirls and feathers. These ornaments get lost in the transparencies of their envelope, creating an elegant dialogue between glass and textile.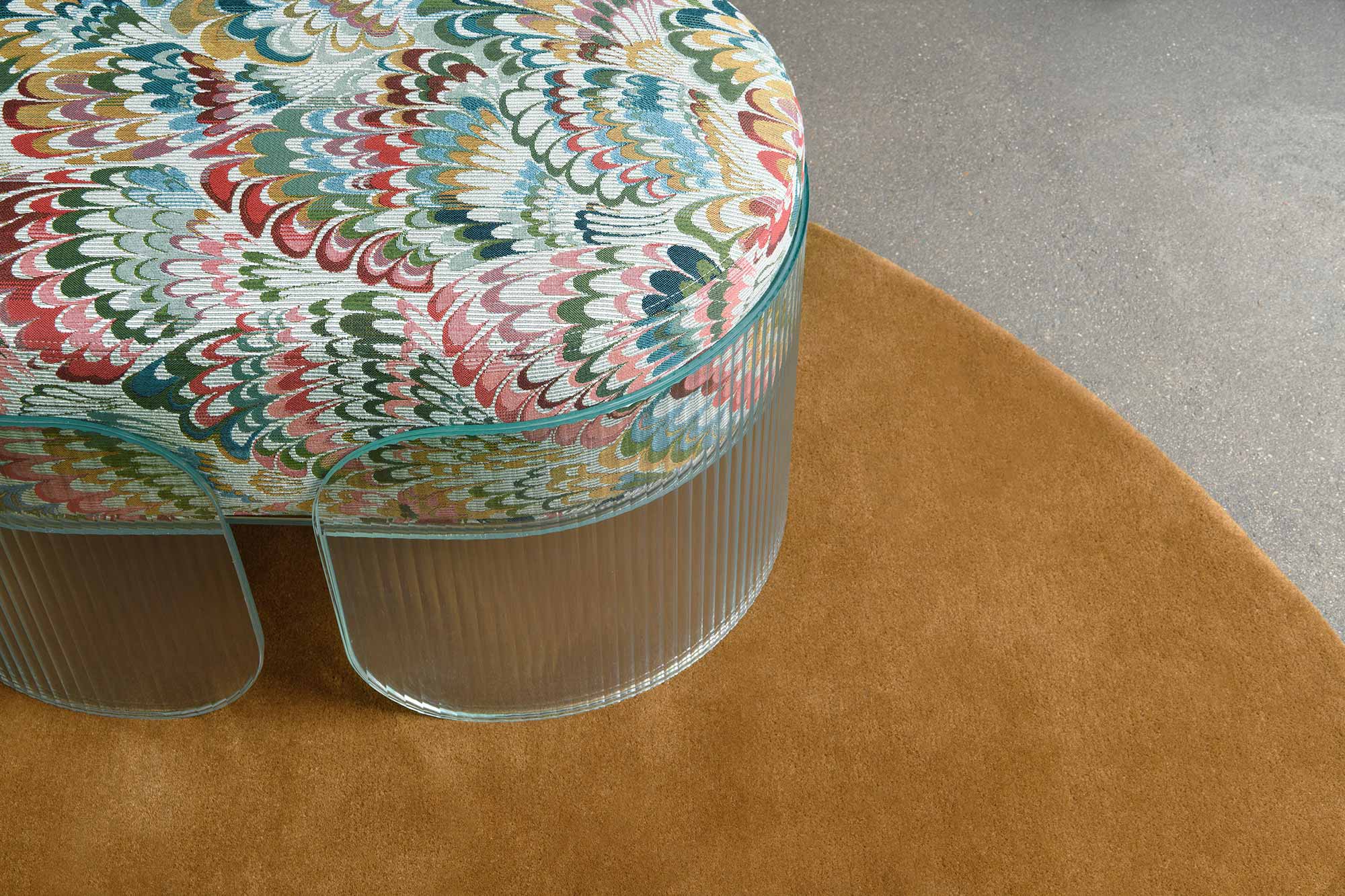 The Ottoman Sublime highlights the double reading offered by its name. The word sublime, from the Latin: sublimis, "which rises" or "which stands in the air", refers here both to the impression of levitation of the cushion enhanced by the transparency of the glass, and to the idea of the sublime in the sense of what transcends reality to become an object of wonder.