Archilovers Best Project 2022
2022-12-12
We are delighted that the Inflatable Wish Fountain project, carried out in collaboration with La Monnaie de Paris, has been selected among the best 2022 Archilovers projects.
Its aesthetic and creative qualities have allowed it to rank among the best projects of the year on the platform.
Archilovers is a support for exchange and sharing for architects and design lovers. Each year, they select the most "liked" projects among the more than 50,000 projects published over the last 12 months.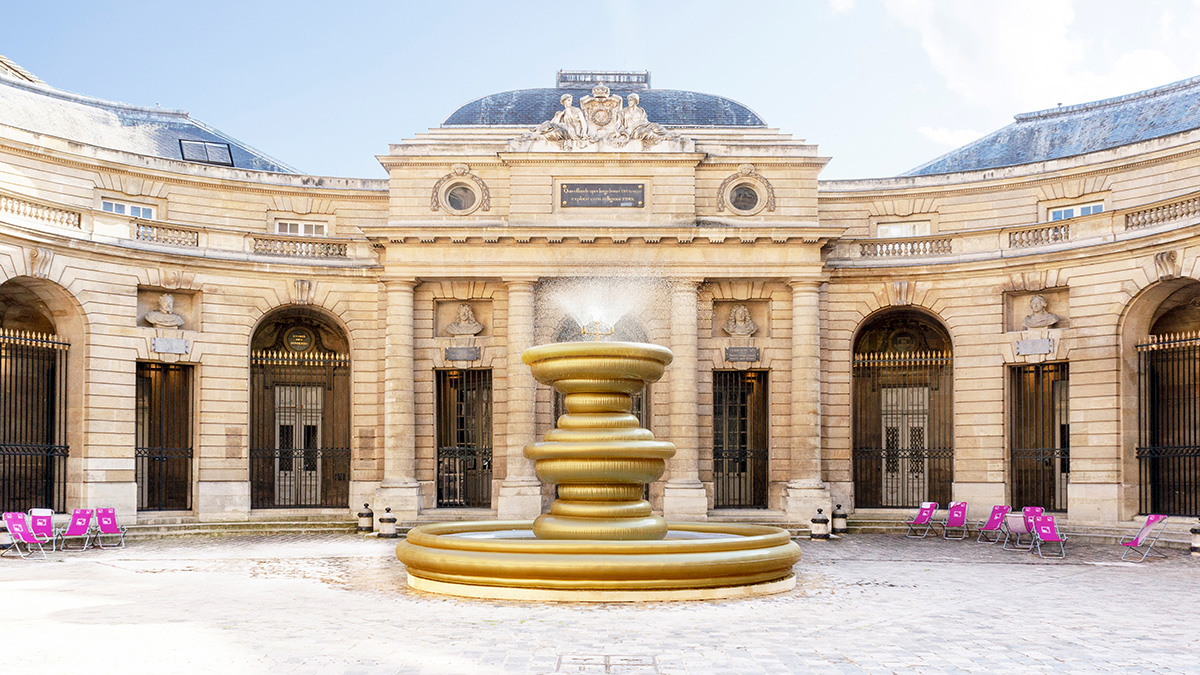 The Monnaie de Paris (The Paris Mint) has given carte blanche to the artist Bina Baitel to create a fountain in the main courtyard of this historical establishment in the center of Paris. Echoing the current exhibition "Monnaies & Merveilles" (Currencies & Wonders) that presents the rituals of coins throughout the world, Bina Baitel imagined the Inflatable Wishing Fountain. The Fountain revisits an ancient European ritual that is still very much alive today, and which consists of throwing a coin into a water source to attract good fortune and make wishes come true.