Paris Marathon Medal
2023-03-31
Bina Baitel got the honor to design the medal awarded to the runners of The Paris Marathon 2023.
The Schneider Electric Marathon de Paris is one of the most important marathons in the world. This 42.195 km race crosses Paris from the Champs Elysées through the Bois de Vincennes and Boulogne.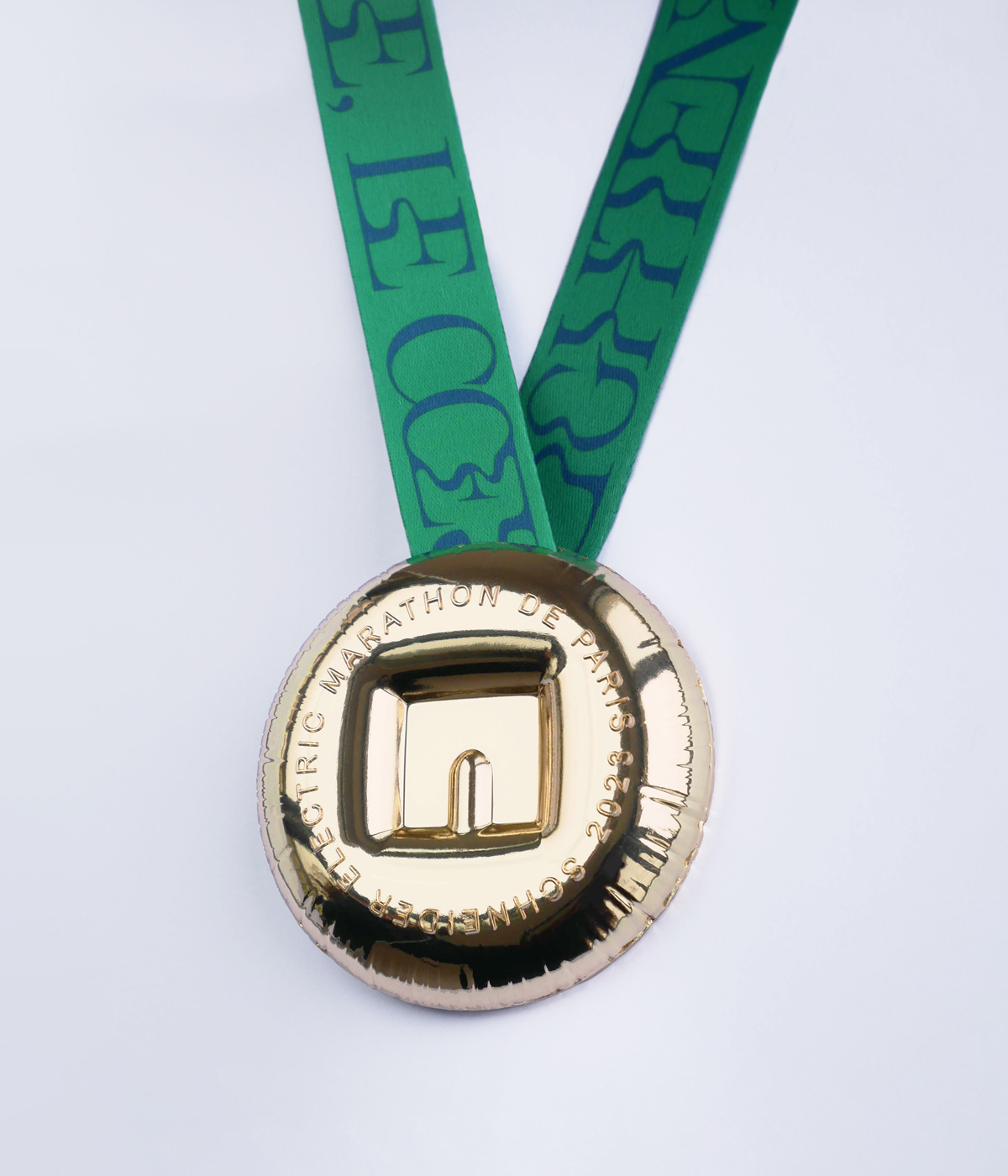 The medal crystallizes the runner's inspiration and becomes the memory of the challenge. Its swollen appearance illustrates its symbolic weight, the feeling of lightness after the heavy effort, which contrasts with the metal's real weight.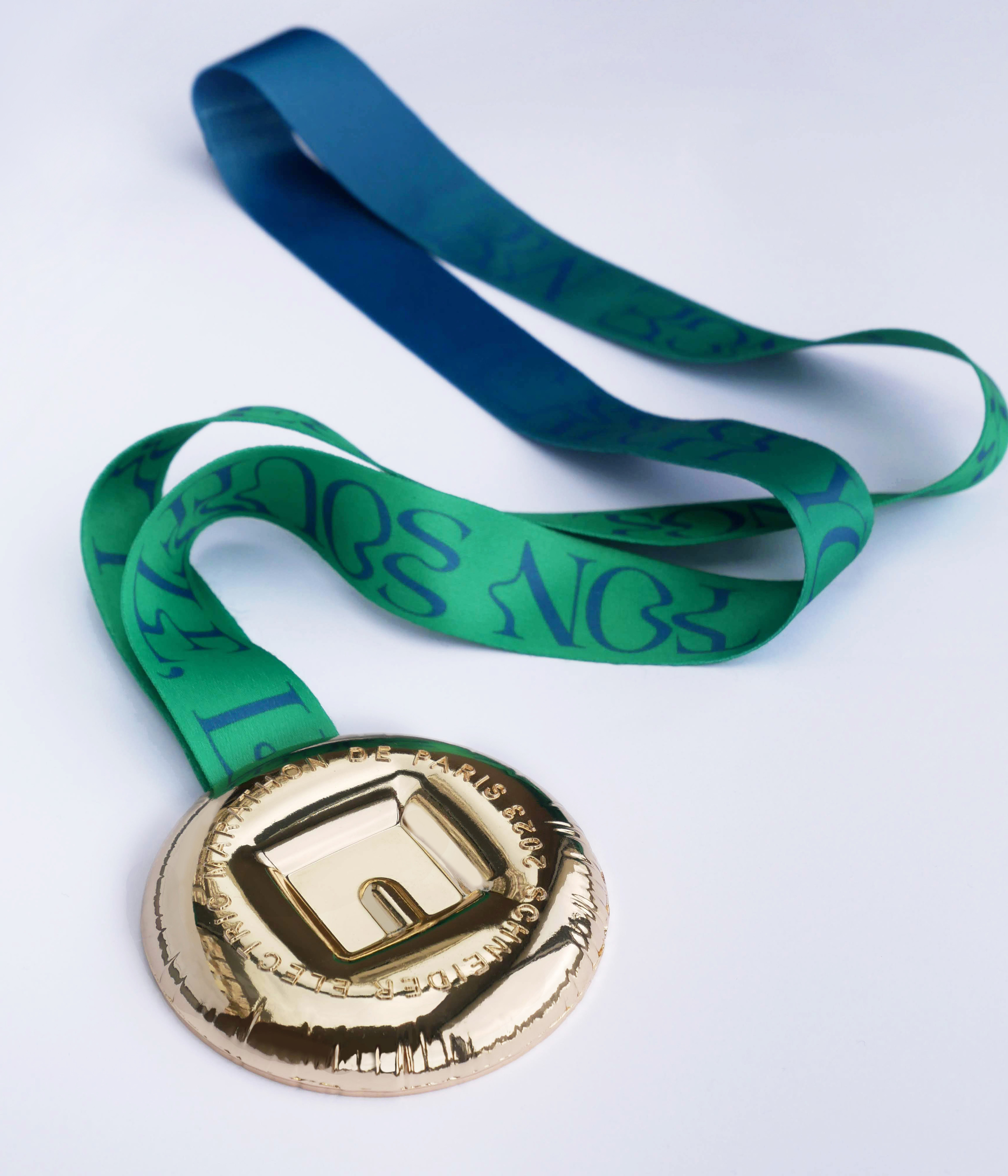 The Arc de Triomphe appears in this domed shape, underlining the high-end of the Parisian race. The glossy finish accentuates its balloon-like forms, giving the medal a festive look.
The ribbon highlights the efforts with an inscription for the runner: "Catch your breath, heart lightened, challenge met". The design of the font was created in harmony with the text.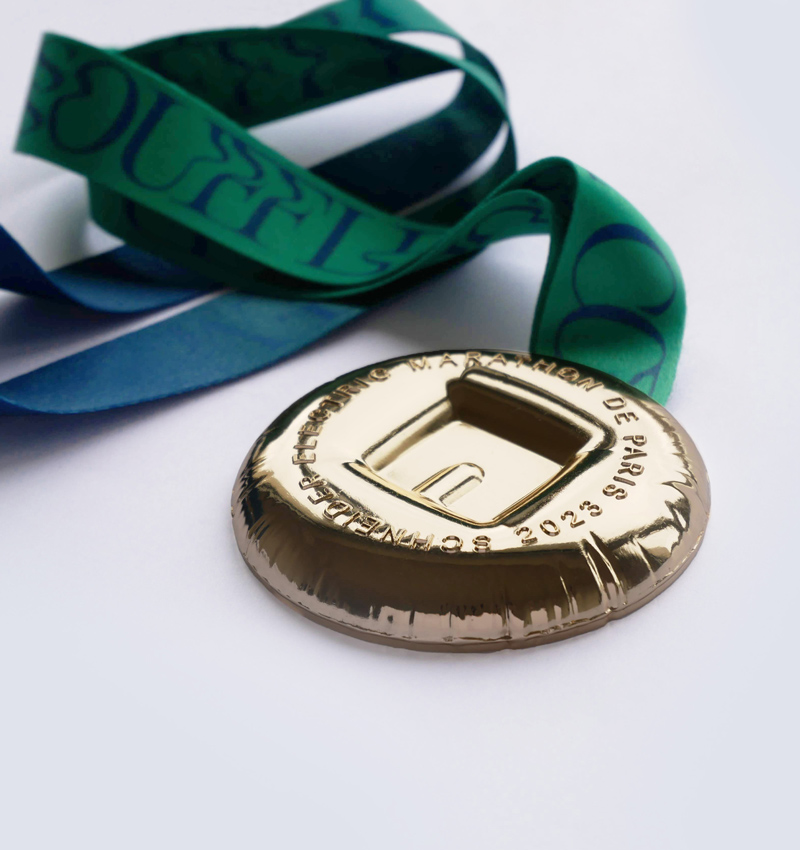 This exceptional object is much more than a simple souvenir. It is a true testimony of perseverance, effort, personal success and the pride of being part of this great community of runners from all over the world participating in this great event.
The marathon is organized by Schneider Electric and A.S.O. The medals are manufactured by CSF Bouillot. See you on Sunday April 2, 2023 on the starting line!